RMA Arizona Chapter - President's Message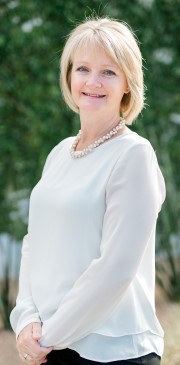 Our 2nd Annual Members Only Baseball with Bankers on August 8th was a great success. What a great way to kick off the RMA 18/19 season. Thank you to all of you who were able to attend and make this event a success. I personally enjoyed seeing everyone and meeting new affiliates. Looking forward to meeting more of you at our general meetings. Remember, affiliation is always open and if you are not yet an affiliate I encourage you to check out our website or reach out to me for additional information as our Board has another great year lined up for us.
Our first general meeting is on September 27th and is a joint meeting with the Arizona Chapter of TMA – Local Economic Panel Presents "Storm on the Horizon" (yikes!!). It's also an election year, Grant Woods will be back for his Mid-Term election talk and the Lenders Panel is back by popular demand to name a few.
We also have our education classes already filling up. They include Structuring Commercial Loans I, Asset Based Lending for Non Asset Based Lenders, Analyzing Construction Contractors, Lending to Medical and Dental Practices and Lending to Long Term Care Industry.
For dates and times of meetings and education classes, please check out our website calendar of events.
Stay tuned for more exciting events for the year!!
Sincerely,
Bernadette Hirsch, KS StateBank
bhirsch@ksstate.bank
RMA Arizona Chapter President 2018-2019