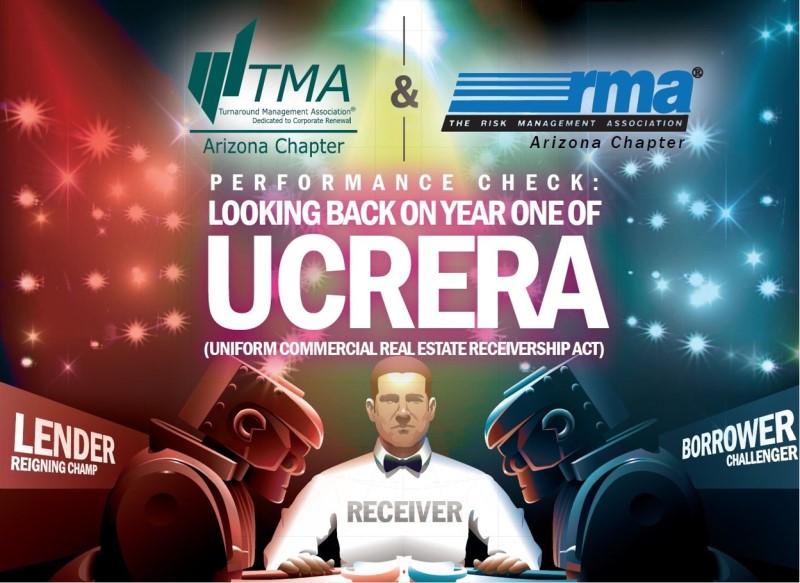 Wednesday, June 24, 2020 • 5:00pm-7:30pm
Nearly a full year has passed since the Arizona Legislature enacted the Uniform Commercial Real Estate Receivership Act (UCRERA), which formalized a standard set of laws for courts to apply for Receiverships involving commercial real estate. The Act has provided greater clarity and predictability with respect to Receiverships for litigants, lenders and other parties, as well as offering significantly broader lender remedies.
Our TMA panel will take a 360-degree look at the new receivership standards, from the perspectives of receiver, attorney, and lender. Attendees will receive an objective, ground-level view of what has worked well, what aspects are still in flux, and what to expect as we navigate the way forward.
Featured Presenters
Chris R. Kaup
Attorney
Tiffany & Bosco
Maryann Richardson
Senior Vice President
National Bank of Arizona
Beth Jo Zeitzer
President
ROI Properties
Gary Case
Vice President
Case, Huff & Associates
Wednesday, June 24th
5:00pm - Registration Opens
5:30pm - Program
Arizona Country Club
5668 East Orange Blossom Lane
Phoenix, AZ 85018
Hosted Bar and Appetizers
This program is free for paid Arizona Affiliates
(your email address is your ID)
There is a fee of $65 per person for non-Affiliates.
Online registration closes on June 22nd at 5pm.
Walk-ins are welcome, payment may be made by cash, check or credit card at the door.
In the event we need to move this program to an online event, a ZOOM invite will be sent
to all registrants and registration fees will be refunded.