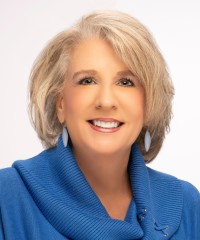 Welcome to the 2019-2020 RMA: Year of the Community Connection!
As this year's incoming President I am striving for one major objective - advance our membership relationships and how we connect with one another and advance our Organization's presence in the local banking and academic community and charitable outreach.
What does that mean to you as a member and to the guests you introduce to RMA? Recognition at meetings of new members, inviting our local university students to events, holding member-only appreciation events, affordable sponsorship opportunities to expose your firm to members and guests, events with other professional organizations, Board Members who are available to you for mentoring, heartwarming charity activities, etc., etc.
We kicked the year off with our second annual member-only Diamondbacks game in August and it was AWESOME!! Thank you Tom Burgess for organizing this. What a great way to start the year off networking!
On September 19th at the AZ Country Club at 4pm we start our season of meetings, including panels, speakers, happy hours, golf, member-only appreciation events, education classes, and charity fun! Let's toss in some Starbucks cards and how can it get any better???
As members, if you could help me by thinking of any local academic connections you might have and college students concentrating in the finance industry (or related) and invite them to our events, that would be SO appreciated.
In addition, sponsorship opportunities abound, so let Dave Matthews, Karmie, or me know and let's get your company some exposure!!!
Best of all, don't forget if you're a National member, the resources you have available through the National website are phenomenal. Be sure to check it out!
For dates and times of meetings and education classes, please check out our website calendar of events.
I look forward to meeting all of you. I want your suggestions, comments, and even any concerns to help make this the best Professional Affordable Networking Organization in town.
Sincerely,
Pam McConlogue
2019/20 RMA President
PBMcConlogue@Comerica.com
480-330-0416