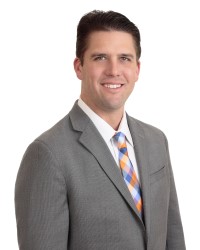 It is a sincere pleasure to reach out to you as not only a long-standing member, but also as I serve my 2nd year as President of the Board of the Arizona Chapter of the Risk Management Association (RMA). I am proud to continue to work with past Presidents of the RMA Arizona Chapter, who are an esteemed group of bank presidents, vice presidents, industry, and community leaders.
By way of brief background, I was elected to the Board in 2016 and have spent the past 19 years providing strategic advisory and oversight services to clients of my historical and current bank. I look forward to leveraging this experience as President to serve RMA through this transitional period with all the challenges and opportunities it will bring.
As RMA members, we not only face a threat to our health, but to our economic security from the novel coronavirus and current economic factors (i.e., inflation). As one of the largest financial service associations in the nation and Arizona, with the stated sole purpose to advance sound risk management principles, RMA is uniquely positioned to provide the breadth and depth of leadership, training, and education its members require to successfully navigate through our current economic environment. In the 2022/2023 Fiscal Year for RMA we expect to offer in-person training once again!
As a member-driven professional association, RMA events will take place this year at the Phoenix County Club with some excellent speakers and topics planned for 2022 and early 2023. We also will over many networking events through our Upcoming Credit Professionals (UCP) and HobNob events. These were a great success last year and for many some of the first networking events since the pandemic.
On behalf of the board, I welcome you to join us for these exciting events to gain knowledge, share your expertise, and expand your network, all of which help to enrich and further develop your professional career. We also welcome you to invite guests to join RMA events.
I thank you for your continued support and look forward to meeting each of you hopefully at our kick-off event on August 11th Baseball with Bankers (Diamondbacks vs. Pirates 12:40PM) Register now!
Brandon S. Brown
2021/23 RMA President
SVP / Relation Manager IV
First Western Trust

M: 480.290.9778