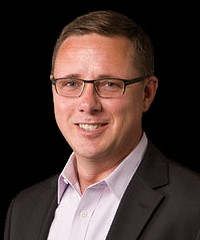 It is a sincere pleasure to reach out to you as not only a long-standing member, but also as the incoming President of the Board of the Arizona Chapter of the Risk Management Association (RMA). I am proud to join the past Presidents of the RMA Arizona Chapter, who are an esteemed group of bank presidents, vice presidents, and industry and community leaders.
By way of brief background, I was elected to the Board in 2012 and have spent the past 20 years providing strategic advisory and oversight services to banks, companies, and their legal counsel in complex matters involving bankruptcy, restructuring, litigation, investigations, and receivership in dozens of industries. I look forward to leveraging this experience as President to serve RMA through this transitional period with all the challenges and opportunities it will bring.
As RMA members, we not only face a threat to our health, but to our economic security from the novel coronavirus. The shutdown of businesses throughout the nation brings significant challenges and pressures to the operations of our institutional members, which include more than 1,900 banks of all sizes as well as nonbank financial institutions. As one of the largest financial service associations in the nation and Arizona, with the stated sole purpose to advance sound risk management principles, RMA is uniquely positioned to provide the breath and depth of leadership, training, and education its members require to successfully navigate through this crisis.
As a member-driven professional association, RMA events are traditionally held in-person. This year, however, will be different and provides an opportunity to expand the reach of our services to members by providing the convenience and flexibility of virtual events, and to lock-in amazing speakers that are more readily available without travel. We are also working with other regional and national RMA chapters to provide combined events. Several additional events with excellent speakers will be added to the agenda for 2020 and early 2021.
On behalf of the board, I welcome you to join us for these exciting events to gain knowledge, share your expertise, and expand your network, all of which help to enrich and further develop your professional career. We also welcome you to invite guests to join RMA events.
I thank you for your continued support and look forward to meeting each of you virtually, and hopefully in-person in the months to come!
Donald Hulke
2020/21 RMA President
Founder & Managing Director
Legion Financial, LLC
www.Legion-Financial.com
dhulke@Legion-Financial.com
M: 602.380.8723